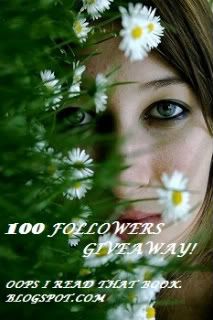 Yes, I've done quite a few posts about giveaways lately.
But they count for extra entries. When you really want to win a free book, you'll go to any lengths.
Even if that means advertising the heck out of the giveaway.
Even if that means losing a little sleep to post about it.
Even if that means then you have to sleep on the couch so you won't wake up your husband after a whole week of him tossing and turning because of a toothache. He has finally fallen into the deep abyss of dreamland...
Maybe I exaggerated a little on that last one. I'm hoping he sleeps well tonight. And if he was sleeping, I would still sneak in. But now he's playing video games now. Plus he saw the dentist today (after 3 years!). His teeth are great...no cavaties. Some people have all the luck.
Back to the main point, as I want to win some awesome reading materials because I devour books like a kid devours veggies (in a parent's perfect world, of course).
Feast your eyes on these amazing titles:
The Summer I Turned Pretty (Summer, #1)
Dreamland
Vicious Little Darlings

-
Vicious Little Darlings by Katherine Easer
One Day
Delirium (Delirium, #1)
Divergent (Divergent, #1)
Hush, Hush (Hush, Hush, #1)

-
Hush, Hush ( Hush, Hush #1) By Becca Fitzpatrick
Lola and the Boy Next Door
Possession (Possession, #1)
Blood Red Road (Dustlands, #1)
A Long, Long Sleep
The Hunger Games (The Hunger Games, #1)

-
Ten Things We Did
Epic Fail
Vicious Little Darlings
Spellbound

-
Spellbound by Cara Lynn Shultz
Siren (Siren, #1)

-
Siren ( Siren #1) By Tricia Rayburn
Speak

-
Speak By Laurie Halse Anderson
Anna Dressed in Blood (Anna Dressed in Blood, #1)
The Iron King (Iron Fey, #1)
Miss Peregrine's Home for Peculiar Children
Shadow Hills

-
SHADOW HILLS BY ANASTASIA HOPCUS
Beastly

-
Beastly by Alex Flinn
Sea Change

-
Sea Change By Aimee Friedman
Fury (Fury, #1)
-
Fury (The Fury Trilogy #1) by Elizabeth Miles - Book Review
Shatter Me
Contest is open internationally, so hurry on over to
Oops I Read That Book
. The deadline to enter is Oct. 30, so I guess you don't have to hurry, but maybe do it before you forget!